OK – WHAT'S THE COST AND WHERE'S THE CATCH?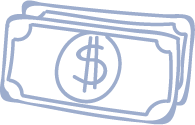 No fees.
If you are eligible, you may get student allowance through study link to assist with this in the first year.
In year one, you earn while you learn. There are several options depending on the farm you are matched with.
In year two, you will be in paid work.
No catches! If you want a career in farming, fencing or even shearing where you can travel the world and earn big bucks – this is the programme for you, right here in Northland!